Our database contains the catalogs of five music libraries: First Frame Music, Song Stew Entertainment, Sound Revolver, Justin Time Productions, and The Bird Call Productions. Here is a little bit about each of these individual collections...

First Frame Music features score composers and song writers each with their own unique voice. In our library, you will hear soaring melodies written for orchestras next to intimate ballads played by bands. Virtually every piece has been recorded in the studio with live musicians for a fresh, vibrant feel. Our writers are working on today's leading independent films such as The Wrestler, Sicko, and 13, and on television with our artist's music on HBO (Entourage, How to Make it in America, Youth Knows No Pain), Discovery (Life, Doubletime), and CNBC (Diabetes-Life).

For over 15 years, Jonathan McHugh and Song Stew Entertainment have been serving the entertainment industry through licensing and music supervision. Song Stew's diverse roster includes Cahn & Yang, Oxygen, Surreal McCoys, and Jim Hanft. Through his varied film and music career, McHugh has produced and marketed over 20 hit soundtracks including, Austin Powers, The Wedding Singer, Rush Hour, Boogie Nights, Blade, Spawn, Empire Records, Friday Night Lights, Stomp the Yard, Step Up, The Wood and Don Juan Demarco.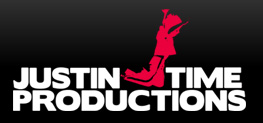 Justin Time Productions principal, Jonathan Platt's 18-year tenure as a creative entrepreneur in the entertainment industry has lead him to music supervising and soundtrack producing the Saw movies, Rize, Las Vegas, Summerland, Charmed, Rock School, P.S., and Eulogy. Platt's music library in the database, JTML, features a collection of 50s standards, jazz, blues, rock, dance, lounge, and Christmas music. Tracks from this library have been placed in productions for CBS, Paramount, MTV, and Discovery.

The Bird Call has a roster of Hip Hop, R and B, and Reggae artists. Producer and founder, Ruwanga Samath, has done songs and remixes for various major artists including Beyonce Knowles, Britney Spears, Kelly Rowland, Flo Rida, Norah Jones, Ke$ha, and Girlicious. His work has been featured in Discovery's "Battleground Earth: Ludacris Vs. Tommy Lee" and "Saw IV" which earned Ru an L.A. Music Award for best rock song in a film. The highly anticipated Sony video game "The Agency" features one of Ru's songs, which was nominated for a Hollywood Music Award.

KMG Music is a division of Krantz Media Group. Gary Krantz, President/CEO is a 30 year radio, music industry, and digital media executive with deep ties to the creative communities in New York, Los Angeles, and Nashville. KMG's library is a growing list of high quality vocal and instrumental music covering rock, alternative, country, alt-rock, and Americana genres.

Limitless Sky Records incorporates music from around the world into a diverse artist roster, with numerous record releases. Their latest album is Heyraneh's, Promise to Freedom, which draws from ancient sacred melodies of the people of Iran. Music from Limitless Sky has been featured in the film, Eat Pray Love starring Julia Roberts, as well as the documentary, Dalai Lama Renaissance narrated by Harrison Ford, which fuses elements of Tibetan, Indian, Sufi, and Afro-Cuban music.